BACC GUESTS____ DECEMBER 16, 2023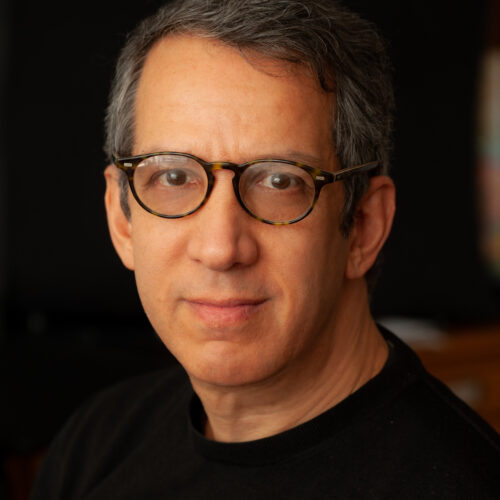 _PETER KUPER
Eisner Award winner, Graphic novelist, Spy vs Spy
<div dir="auto"> Eisner and National Cartoonists Society Award winner, Peter Kuper is a regular contributor to The New Yorker<i>,</i> The Nation and MAD magazine where he has written and illustrated <i>SPY vs. SPY</i> every issue since 1997. He is the co-founder and editor of <em>World War 3 Illustrated,</em> a political graphics magazine that has given a forum to political artists for 43 years. He has produced over two dozen books including <i>Sticks and Stones </i>(winner of The Society of Illustrators gold medal), <i>The System</i>, <i>Diario de Oaxaca, Ruins </i>(winner of the 2016 Eisner Award)<i> </i>and adaptations of many of Franz Kafka's works into comics including <i>The Metamorphosis</i> and<i> Kafkaesque </i>w<wbr />inner of the 2018 National Cartoonists Society Award for best graphic novel<i> </i>and Italy's 2022 Lucca award for best short story collection. His latest graphic novel is an adaptation of Joseph Conrad's<i> Heart of Darkness.</i> Peter is currently working on<i> INterSECTS</i> , a graphic novel history of insects and the people who have studied them that will be published by W.W. Norton in 2025. He has lectured on comics extensively at schools and universities around the world. </div>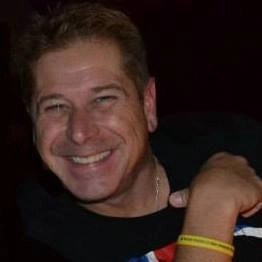 Bill Tucci
Shi, Sgt. Rock: The Lost Battalion, Miss Fury
<blockquote> Inkpot Award recipient Billy Tucci is an cartoonist best known for his modern-day samurai saga Shi. Through his company, Crusade Fine Arts, Shi has been printed in five languages and sold more than 3 million comic books. The graduate of New York's Fashion Institute of Technology has earned the prestigious Diamond Comics Gem Award and has been nominated for four Eisner Awards. In addition to his own creations, Billy's DC Comics' graphic novel, Sgt. Rock: The Lost Battalion, was awarded the Military Writers Society of America Gold Medal for its depiction of the highly decorated, real-life 442nd Regimental Combat Team, which was comprised of Japanese- American soldiers. His earnest retelling of the Christmas story in A Child Is Born has quietly turned into an international blockbuster, winning the Christian Small Publisher Book of the Year Award.  Billy's critically acclaimed Miss Fury: Joy Division saw the return of the Golden Age Icon for Dynamite Comics. Billy has recently released Shi: Return of the Warrior, Shi: Haikyo, Shi: Omnibus Edition and Zombie-Sama via Kickstarter and Indiegogo uniting backers from over fifty countries and bringing Crusade Comics' exclusive crowdfunding campaign totals to over $1,000,000.00.</blockquote>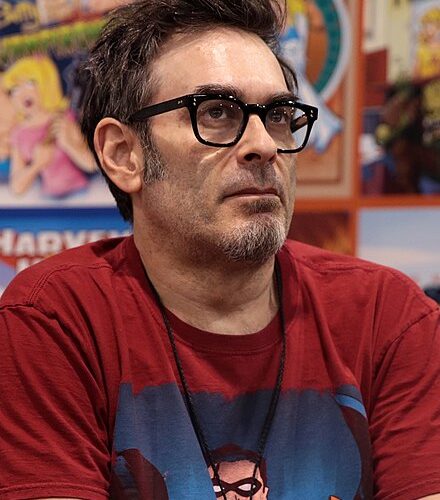 Dan Parent
GLAD Award winner Archie Comics
Dan Parent is an American comic book artist and writer best known for his work for Archie Comics. A graduate of The Kubert School, Dan has been working at Archie Comics for 35 years.  Dan won the 2013 GLAAD award for outstanding comic book (Kevin Keller) and is also a Harvey Awards nominee. He is the creator of Kevin Keller, Archie's first openly gay character. <div></div> <div> <div class="yj6qo"></div> <div class="adL"></div> </div>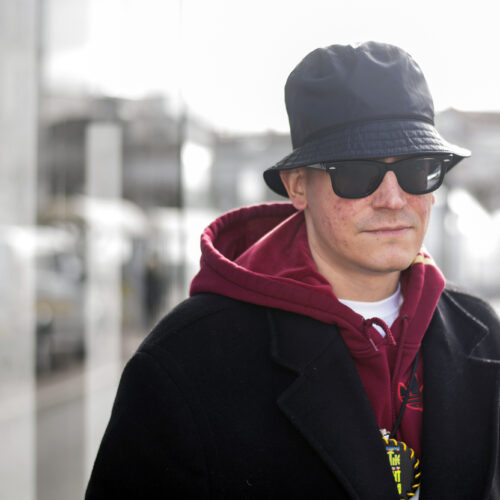 Ed Piskor
Kayfabe, Hip Hop Family, X-Men Grand Design, Red Room
<div>Ed Piskor is the Eisner Award-winning writer and artist of Hip Hop Family Tree, X-Men Grand Design, Red Room.  Ed is one-half of the popular youtube channel Cartoonist Kayfabe.</div>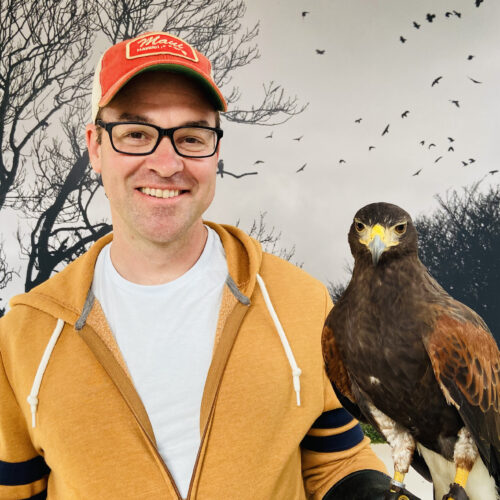 Jim Rugg
Kayfabe, Street Angel, True Crime Funnies, 1986, Hulk Grand Design,
Jim Rugg is an Eisner and Ignatz Award winning cartoonist, designer, zinemaker, and YouTuber. His books include True Crime Funnies, 1986, BW, Hulk Grand Design, Street Angel, PLAIN Janes, Octobriana 1976, Afrodisiac, and Rambo 3.5. He co-creates YouTube's Cartoonist Kayfabe channel – a daily video series about comics, interviews with cartoonists, and art demos. He loves comic books, zines, lettering, podcasts, running, pro-wrestling, pizza, and cats. Rugg lives and draws in Pittsburgh.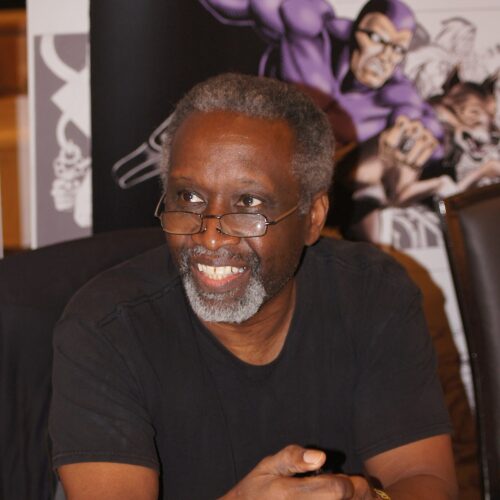 Keith Williams
Harlem Hellfighters, Silver Surfer, Superman, Web of Spiderman, X-Men
Keith Williams, comic book inker, enrolled in the School of Visual Arts in New York City from 1976 to 1980. Majored in Media Arts and studied under Will Eisner, the creator of the Spirit comic strip. He received a Bachelor of Fine Art. With the help of Marvel comic book artist and mentor Don Perlin, Keith started working for Marvel Comics in 1982 as a background inker. He worked for inkers including Joe Sinnott and Mike Esposito. At Marvel, he became the first John Romita Raider, an art correction group. Keith later became an assistant editor under Jim Owlsley (Christopher Priest) on the Spider-Man group of books. The two became the first all black editorial team in Marvel's history. He later became John Byrne 's background artist on Alpha Flight, The Hulk, Superman and Action Comics. Keith began inking regularly with the <strong>Web of Spider-Man</strong>, which lasted for four years. In between that time and after he worked on many other books at Marvel. Some of which were The <strong>Silver Surfer</strong>, She-Hulk with John Byrne, Warlock, Quasar with Greg Capullo, Star Trek and the <strong>X-men</strong>. At Dark Horse Comics, The Mask and Walter with artist Doug Manke and Star Wars Droids. At DC Comics, <strong>Superman</strong>, and the Lobo/ Mask graphic novel with Doug Manke. For Valiant, he worked on Quantum and Woody and the covers of X-O Man. At Moonstone Comics, The Kolchak Night Stalker Chronicles, Buckaroo Banzai and Domino Lady. For ten years he had worked on The Phantom for King Features Syndicate. And at Avatar Press he inked Lady Death and Crossed covers. A Crossed webisode comic, &quot;Wish You Were Here&quot; and the cover and interiors of the comic book Uber. He has also inked Avatar Press' published graphic novel Max Brook's <strong>Harlem Hellfighters.</strong> And has recently inked over Ron Frenz pencils for Marvel's Thor the Worthy one shot book this last December.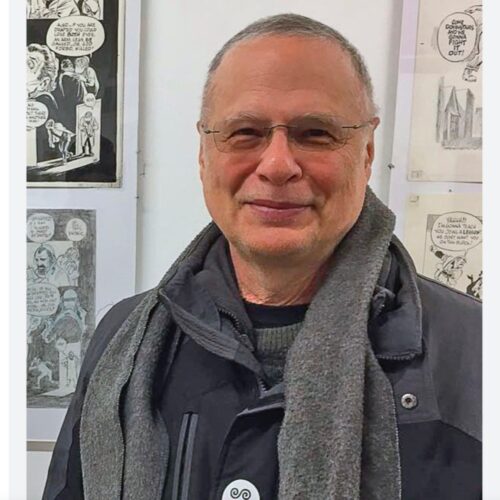 Ken Landgraf
NYC Outlaws, Wolverine, X-Men
Ken Landgraf's career in comics started with a conversation on the street with Stan Lee which led to years of work at Marvel, DC and others, including providing art for Wolverine's first solo story in Marvel Treasury Edition #26, Hawkman, NIghtwing and Flamebird and more.  He is perhaps best-known as the artist for New York City Outlaws, a five-issue series from the mid-1980s described as "a staggering whirlwind of vigilante chaos" and though not widely popular in its day has gained far wider appreciation over the years, earning a legendary status as possibly the greatest vigilante comic of all.  This is his first public appearance in many years!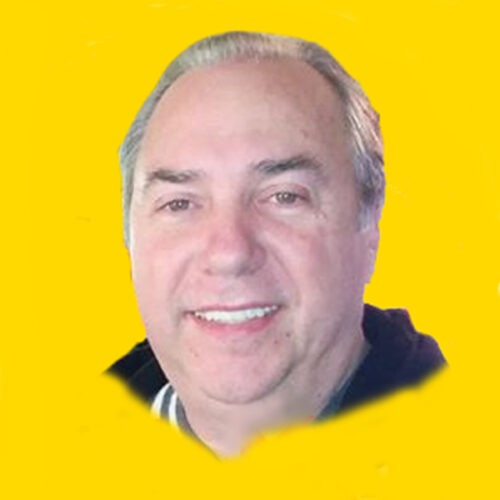 Lou Manna
Legion of Super Heroes, World's Finest, X-Men, Young All Stars
<hr /> Lou Manna has been a professional artist for the past 25 years. He began his career as an assistant to comic book artist Jim Janes on DC Comics' popular series <strong>THE LEGION OF SUPER</strong> <strong>HEROES</strong>. Later, Lou went on to assist artist Rich Buckler, working with him on Marvel and DC Comics titles such as<strong> All STAR SQUADRON</strong> and <strong>WORLD'S FINEST</strong> and WHAT Ifs. After about two years of assisting, Lou was ready to make a break and he began to get regular assignments at DC Comics working for a few years on DC's mystery line of books, The House of Secrets, The Unexpected, and The House of Mystery. This led to Lou getting a call from Marvel Comics where he went on to draw a few Spider Man books, and later on the popular <strong>X-Men</strong> <strong>character Rogue.</strong> At this time Lou was asked to plot and draw the first revival of Wally Wood's cult series the T.H.U.N.D.E.R. agents. He was responsible for plotting and illustrating the new series and was the associate editor on the titles as well. The books received rave notices but the series was plagued with problems and was around for only a few issues. Lou went back to DC Comics where he began a run on Roy Thomas's series, The <strong>YOUNG ALL-</strong> <strong>STARS</strong> and Lou penciled the INFINITY INC. ANNUAL, as well as a few issues of that title. Lou also drew a few issues of DC's Who's Who series.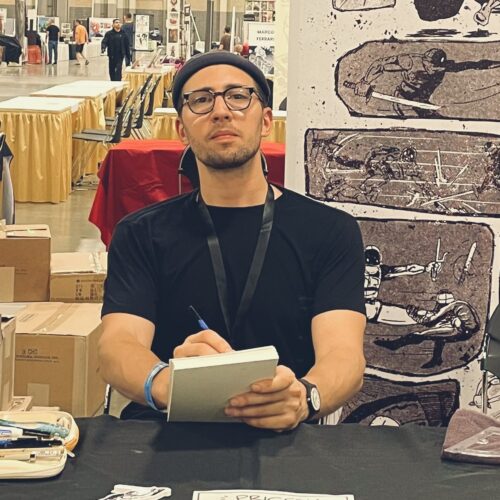 Mahdi Khene
Zuperhero Comics, "Bootleg Spiderman"
<div dir="ltr"> <div>Mahdi Khene is a New York City-based cartoonist and publisher. in 2021, he co-founded an indie publishing company called Zuperhero Comics. Along with having been a score composer for short films, he dove into the world of underground comics and released acclaimed titles such as "Steel Streets" and "Bootleg Spider-Man". You can find his work, art, and future projects on the Zuperhero Comics website.</div> </div>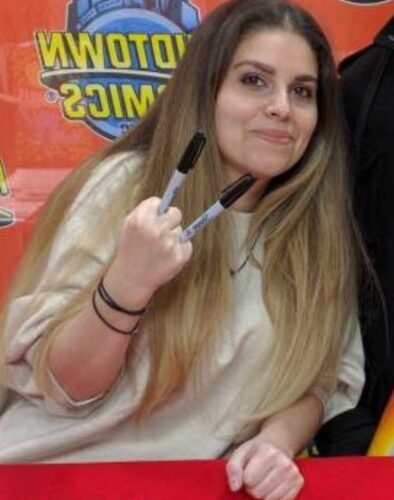 Nik Virella
City of Bones, Return of the Living Deadpool, Hyperion, New Wolverine
Nik Virella is a native New Yorker and School of Visual Arts alumnus. Her amazing work includes The Mortal Instruments: City Of Bones graphic novel, IDW's G.I. Joe, and Marvel titles such as Return of the Living Deadpool, 1872, Hyperion, All-New Wolverine, Star Wars & Black Widow. In addition, she's had her work featured in Marvel's QuickDraw, VOGUE Italia, and Entertainment Weekly.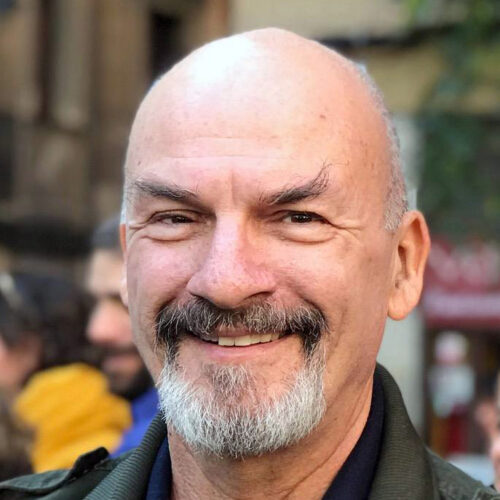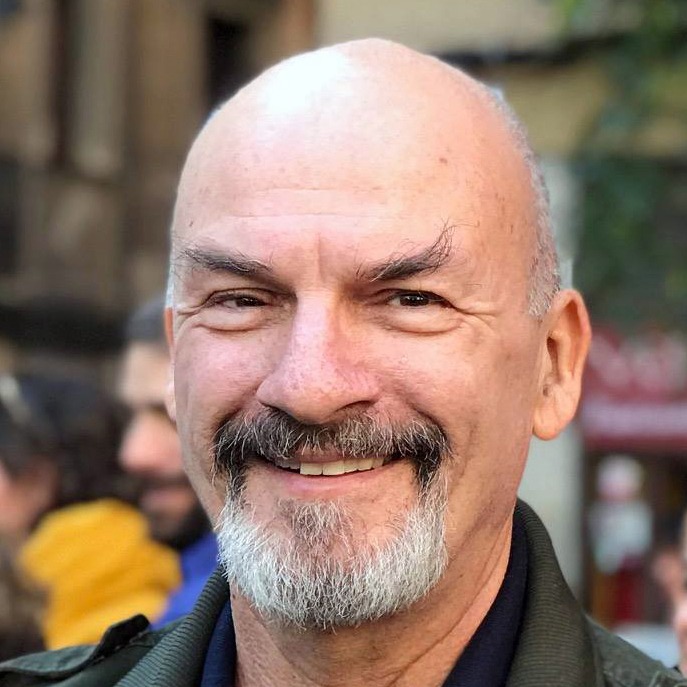 Paul Kirchner
Dope Rider, "The Bus," "A Fistful of Delirium," "Hieronymus & Bosch"
Paul Kirchner started out in comics in the 1970s as an assistant to Wally Wood. He created the Dope Rider for High Times and the strip 'The Bus' for Heavy Metal. He penciled stories for DC's horror line and wrote and illustrated occasional short features for Marvel's Epic Illustrated. He illustrated the graphic novel 'Murder By Remote Control.' He left comics to work in editorial illustration, advertising, and toy design, but he returned in recent years, resuming his Dope Rider strip, a collection of which has been published as "A Fistful of Delirium.' He has created a second volume of 'The Bus' and a new series, 'Hieronymus & Bosch,' which has appeared at the Adult Swim website and in book form.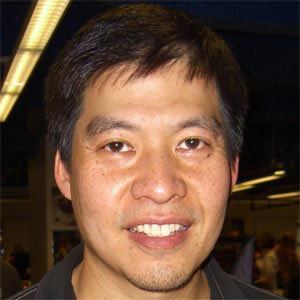 Sean Chen
Future Force, Wolverine, Iron Man,X-Men, Electra, EVERMIND
Sean Chen's career took off after he was discovered by Barry Windsor-Smith.  At Valiant Comics, Chen penciled their flagship title, X-O Manowar, as well as Bloodshot, Harbinger, and Rai and the Future Force. After Valiant, Sean moved to Marvel Comics, where he drew Iron Man. His other works include Wolverine, Elektra, and the maxi-series X-Men: The End. Chen is the regular artist on the monthly Nova series from Marvel. He is currently working on EVERMIND a Sci-Fi Saga with Daniel Wu & 247 Comics.