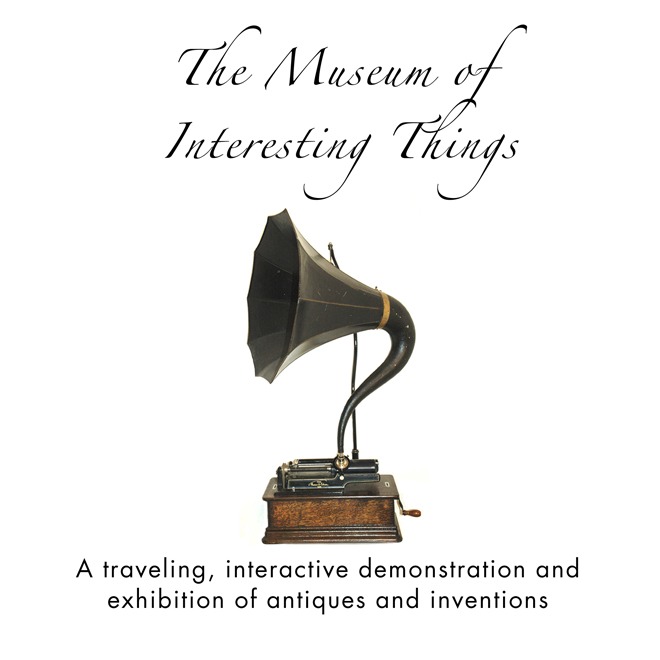 the Museum of Interesting Things
Denny Daniel's Museum of Interesting Things is a traveling virtual or live interactive demonstration/exhibition of antiques and inventions that goes to schools, libraries and events and inspires kids and adults to be curious. We bring back tinkering. I like to say it shows kids and adults that their ipods did not pop out of thin air! Like a circus…just no elephants!
The Museum of Interesting Things: 16mm Animation fest:  Circus/Cartoon Movie Night
The Windup Circus
Love the Circus? Love vintage 16mm films? Love Interesting Things?
Well here we are to give you ALL your needs!
A 16mm animation Circus/Cartoon short movie night by
The Museum of Interesting Things!
See vintage 16mm short films; circus, vaudeville, classic cartoons and nutty stuff from the early 1900's animation. Then peruse our collection of interesting things from our windup circus exhibition that you can touch, have demonstrated & have of fun with… interesting things!
What better thing to do!