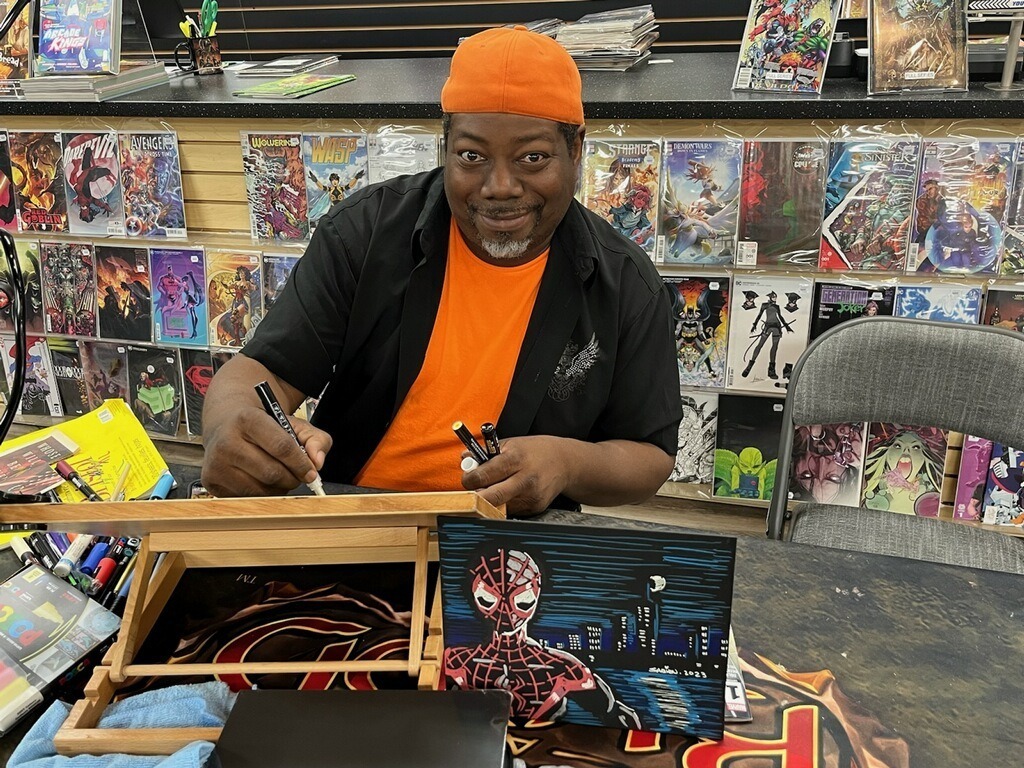 Sabien T. Willis
Sabien T. Willis, has been a Disney Animation & Comic Artist for the past 25 years.
Recognizing his gift of drawing, his mother enrolled him into the Visual and Performing Arts specialty program at the Emerson School.
Following high school graduation, Sabien participated in the Disney College Program, and earned an A.S. Degree in Commercial Art from Orlando College. He went on to serve as an Attractions Host for Hollywood Studios before finally landing a position as an Onstage Disney Feature Animation Artist with Hollywood Studios theme park (formerly MGM Studios).
Currently a resident of Sanford, Florida, located just north of Orlando, Sabien is hard at work developing a comic book novel entitled The Sinju Knights.