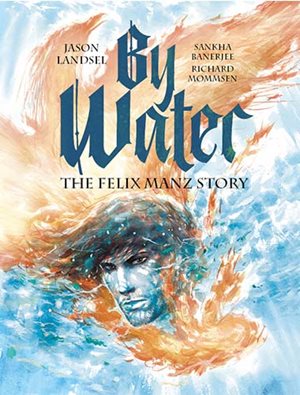 Plough Publishing: Heroes of the Radical Reformation
Jason Landsel artist:
"Heroes of the Radical Reformation" is a graphic novel series featuring the live of leaders in the Radical Reformation in Europe in the 1500s. Inspired by Gene Luan Wang's Boxers and Saints, these books tell the stories of people who dared to imagine a society of sharing, peace, and freedom of conscience in an age marked by war, plague, inequality, and religious coercion. The first book By Water, has been praised by Kirkus as "a evocative of both Hieronymus Bosch and 1970s pop art," and Eisner-award winner Mark Russell as a "fascinating window into the Reformation." Creator Jason Landsel will be signing copies of the book.