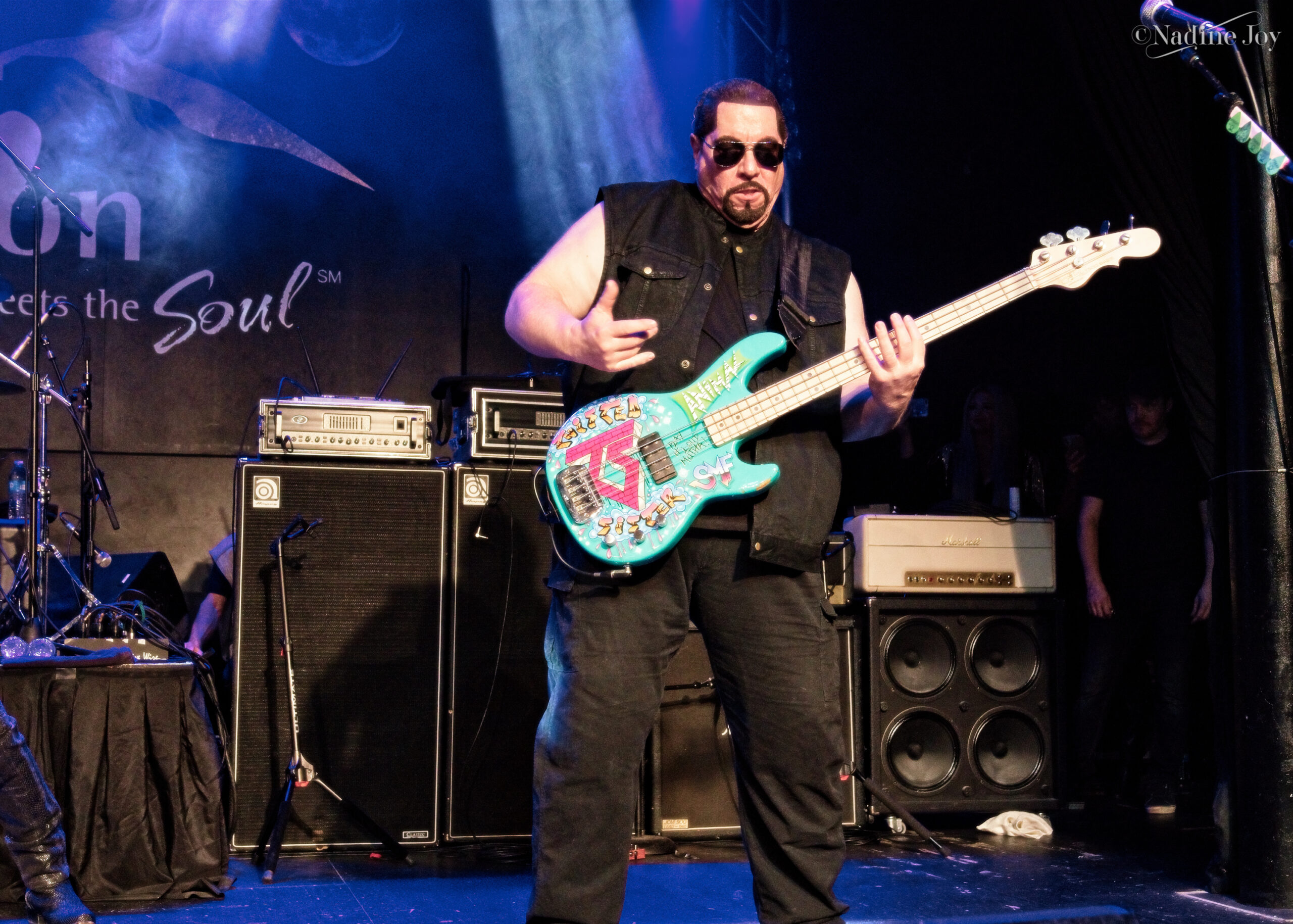 Mark "The Animal" Mendoza
Mark "The Animal" Mendoza, is a widely recognized key figure in the heavy-metal genre.
His contribution to Twisted Sister's success cannot be overstated, as his monstrous pounding bass lines helped define the band's signature sound. His aggressive on-stage performance and larger-than-life personality contributed to also helped to solidify the band's image as a force to be reckoned with in the world of heavy metal. Twister Sister achieved great success with hits like, "We're Not Gonna Take It" and "I Wanna Rock" and the album Stay Hungry, which earned triple-platinum and gold awards. Twisted Sister headlined some of the largest international metal festivals, cementing their place in music history.
Beyond his work with Twisted Sister, Mark's career in the music industry has been long and varied. As a member of The Dictators, he helped to pioneer the punk rock movement in the 1970s. He has also performed with other bands such as Bent Brother, Blackfoot and the late Leslie West projects. Currently Mendoza's own band's, ATX and MAM Solo Project.
In addition to his musical career, Mark is a singer, song writer, actor, producer, voice-over artist, personality, narrator, entrepreneur and speaker. He has also hosted his own radio show, Animal Tactics and is co-founder of broadcast network Area 22 Productions. On his weekly podcast, 22 NOW, he interviews his celebrity guests.
Mark's recent inductions into The Metal Hall of Fame and The Rock and Roll Entertainment Hall of Fame are a testament to his enduring legacy in the music industry.