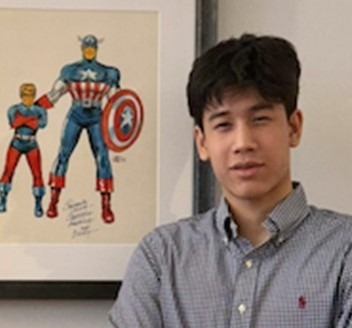 Jesse Simon
Jesse is a Legacy of Captain America Creator Joe Simon. Jesse having vast knowledge about Joe Simon and Jack Kirby, works specifically to preserve the history of their works in all its forms.
Jesse is also an established historian of Golden, Silver age Comic books and the revolutionary Simon and Kirby partnership. Growing up with Joe, Jesse developed a love for the golden age and artwork.
Viewing historic pieces and making intimate memories with a pioneer of Comics, Jesse now shares his experiences and keeps Joe's memory alive.