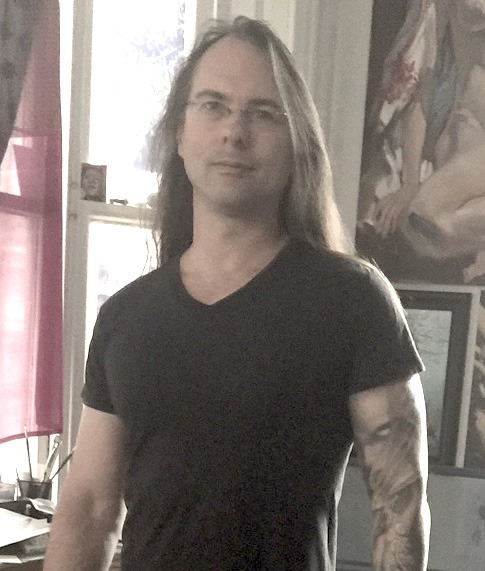 Fred Harper
In almost 50 years Fred Harper has mastered tying his shoes and making marks on "stuff" with "things", specifically illustrating a host of magazine covers including The Week Magazine, The Wall Street Journal, Sports Illustrated and The New York Times.  He is the recipient of awards and commissions and the occasional "You shouldn't be in here!" from various security guards. Fred is currently saving his pennies so he can buy a ticket for a ride into space and briefly look down on all you puny humans! Say "hello" and maybe he'll wave when he's up there… or out there.
Comic industry credits.
DC Comics, "Animal Man". Marvel Comics, "Ghost Rider", "Doctor Strange", "Typhoid Mary", "Vengeance", "Savage Sword of Conan", "Spiderman", "Ghost Rider 2099", "Savage", "Hulk 2099".
Ahoy Comics, Edgar Allen Poe "Snifter of Terror", "Snelson: Comedy is dying", "Wrong Earth, Purple", "Highball".
BIG Entertainment, various books and projects. White Wolf. Wizards of the Coast. Topps, "GPK", "Hollywood Zombies", "Mars Attacks". GAS Digital.