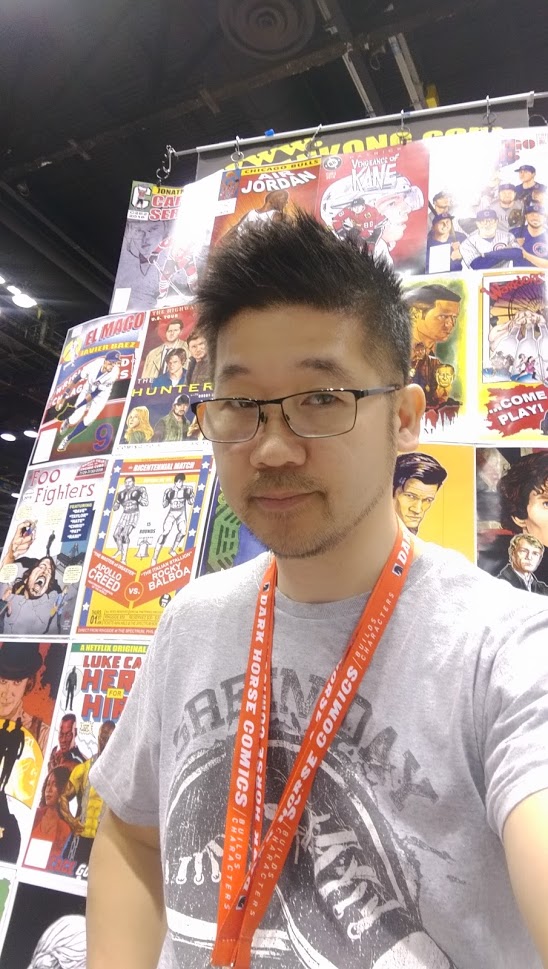 Brian Kong
Brian Kong  started his career at Marvel Comics in 1994, working on iconic characters such as the X-Men, Captain America  & Fantastic Four.  In 1997, he worked in advertising doing storyboards & preliminary/pitch art for the Universal Studios/Marvel theme park opening.
From 2000-2004 ,Brian produced over 25 custom comics for MLB & NBA franchises ( including the Yankees & Mets  ) for promotional giveaways at arenas & stadiums across the US.
He continues to work on some of the hottest  properties including the Walking Dead, Marvel ,DC, Star Wars, Stranger Things & MLB  for the top card companies today. He has been regularly commissioned by The Topps Company since 2007  to illustrate art for their  MLB , NFL & NBA  card brands & their entertainment division.
Brian has  been featured in the Beckett Sports card monthly annual " the Art Issue, "  as well as Non-sport update magazine.
He is currently working with Fanatics, and Blackbox comics
He will be displaying his sports, comics & pop culture art as well as accepting commissions, sketch covers can be ready for pick up  & submitted at the show to grading companies. Contact : 
[email protected]